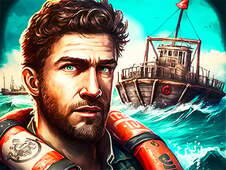 Raft Evolution is a unique survival game that puts players in control of a small raft in the middle of a vast ocean. Players must scavenge for resources, build shelter, and fend off dangerous creatures to survive.
One of the things that sets Raft Evolution apart from other survival games is its focus on evolution. As players progress through the game, they can unlock new technologies and upgrades for their raft. This allows players to build a more robust and efficient raft, which can help them to survive in increasingly challenging environments.
Another unique feature of Raft Evolution is its cooperative multiplayer mode. Players can team up with friends to build a larger and more elaborate raft and work together to survive the challenges of the ocean.
Raft Evolution Description
Sea Survival is an open sandbox with no civilization, only wildlife; build a raft, get resources, fish, cook, and then explore the islands. The game aims to survive as long as possible while facing various obstacles and challenges. Use the grappling hook to collect lost chests, boards, and other resources nearby. Build and upgrade your raft, craft a workbench, a bowler hat, and a bed, and unlock new items. The game features a day and night cycle, and the player must balance their activities during the day and night.
How To Play
Movement – WASD Jump – Spacebar Weapon – Left mouse button Select Hook – Right Mouse Button Inventory – T Craft -Y Cancel building – Right mouse button Rotate building – Q
More Games