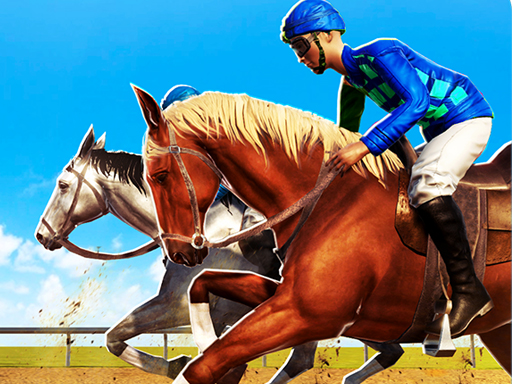 Horse Racing Games 2020 Derby Riding Race 3D is an immersive horse racing simulation game that offers players a chance to experience the thrill of racing against other horses in a variety of different races, including derbies, stakes races, and handicap races.
The game features realistic 3D graphics and physics, and it offers a variety of different horses to choose from, each with its own unique stats and abilities. Players can also train their horses to improve their stats and performance.
Horse Racing Games 2020 Derby Riding Race 3D Online game
To play Horse Racing Games 2020 Derby Riding Race 3D, players first need to choose a horse from the stable. Once they have chosen a horse, they can select a race to compete in. Races are held on a variety of different tracks, and each race has its own unique challenges.
During the race, players must use the on-screen controls to steer their horse and adjust its speed. Players must also be careful to avoid other horses and obstacles on the track.
The first horse to cross the finish line wins the race. Players who win races earn money, which can be used to purchase new horses and train their existing horses.
Horse Racing Games2020 Derby Riding Race 3D is a great game for fans of horse racing and simulation games. It is easy to learn and play, but it is also challenging and rewarding.
Instruction
It's very simple game just hit play button and then follow the instructions
Description
Are you a big fan of horse racing or horse games. Did you ever thought of becoming a jockey racer, then join the real world of horse racing games, ride and accept the challenge against other world top horse trainers and jockey.
You May Like also